Roku 3 (Model 4230) Setup
Step 1: Connect one end to the HDMI port on the back of your Roku player.
Connect the other end to an open HDMI port on your TV.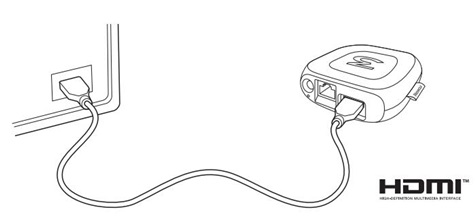 Step 2: Insert the power connector into the back of the Roku player, and connect the power adapter into a wall outlet.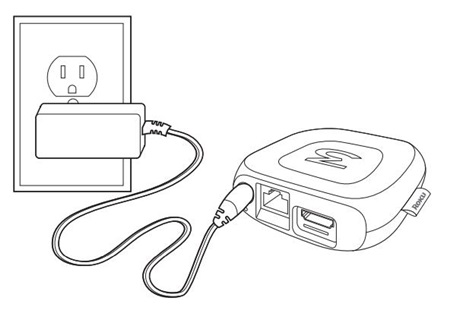 Step 3: Open the battery cover and insert the provided batteries.
Always insert the batteries (-) side first.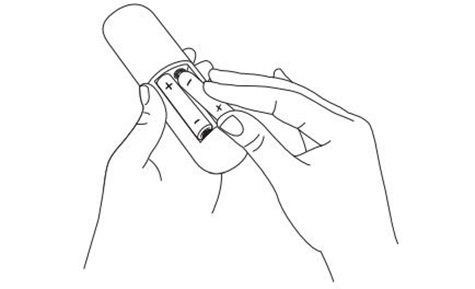 OPTIONAL:
The Roku 3 (Model4230) has an Ethernet port for a wired connection, if you so choose.
Connect one end of an Ethernet cable to the Roku player, and the other end to an available port on your router.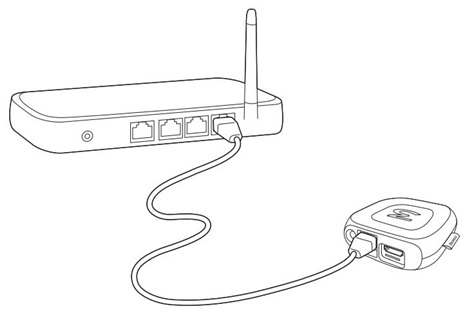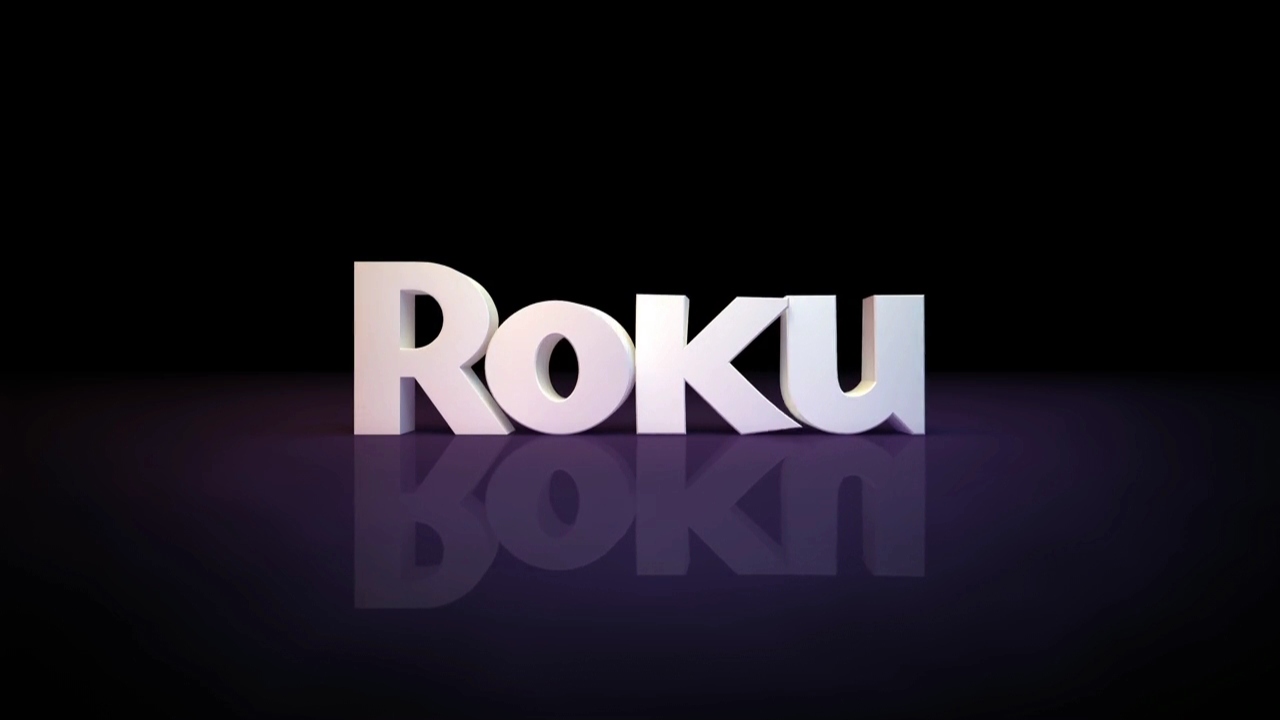 Here we go! Don't see this screen on your TV? Check the following:
Power connection

TV source or input

HDMI cable connection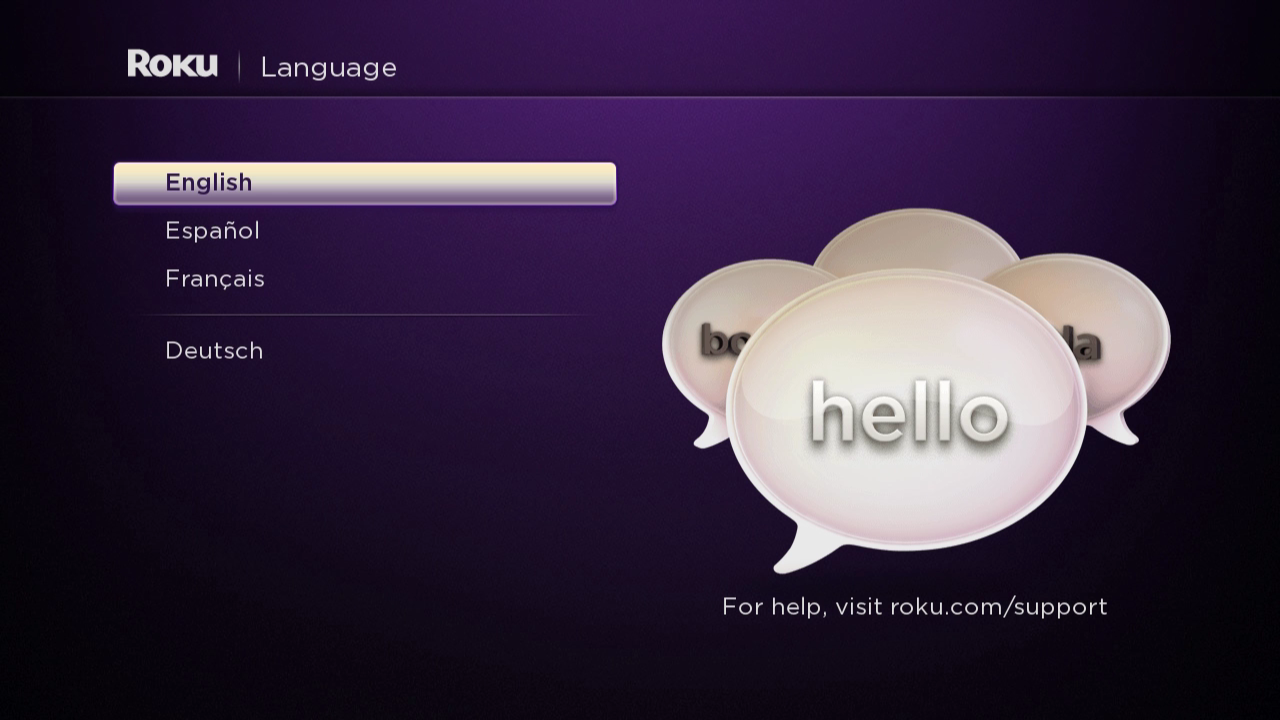 This screen will appear, followed shortly by the below...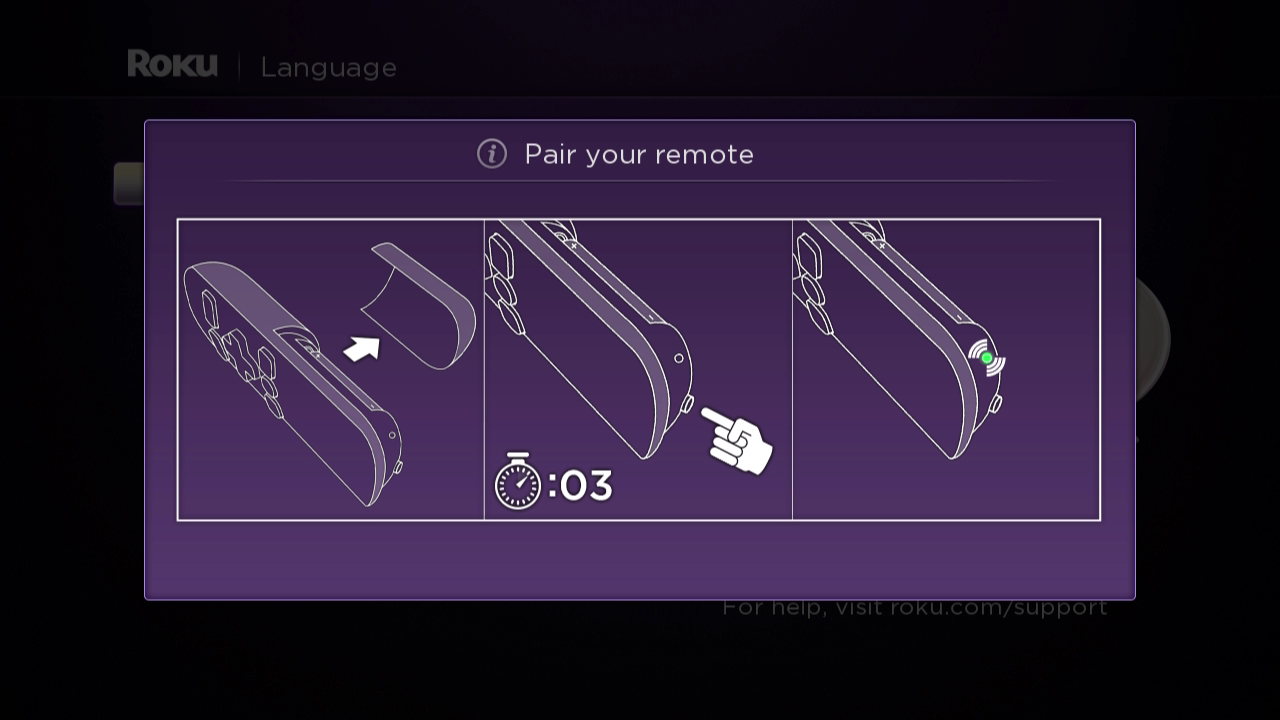 Dialogue with instructions to pair the remote. If your remote is not responding, click here.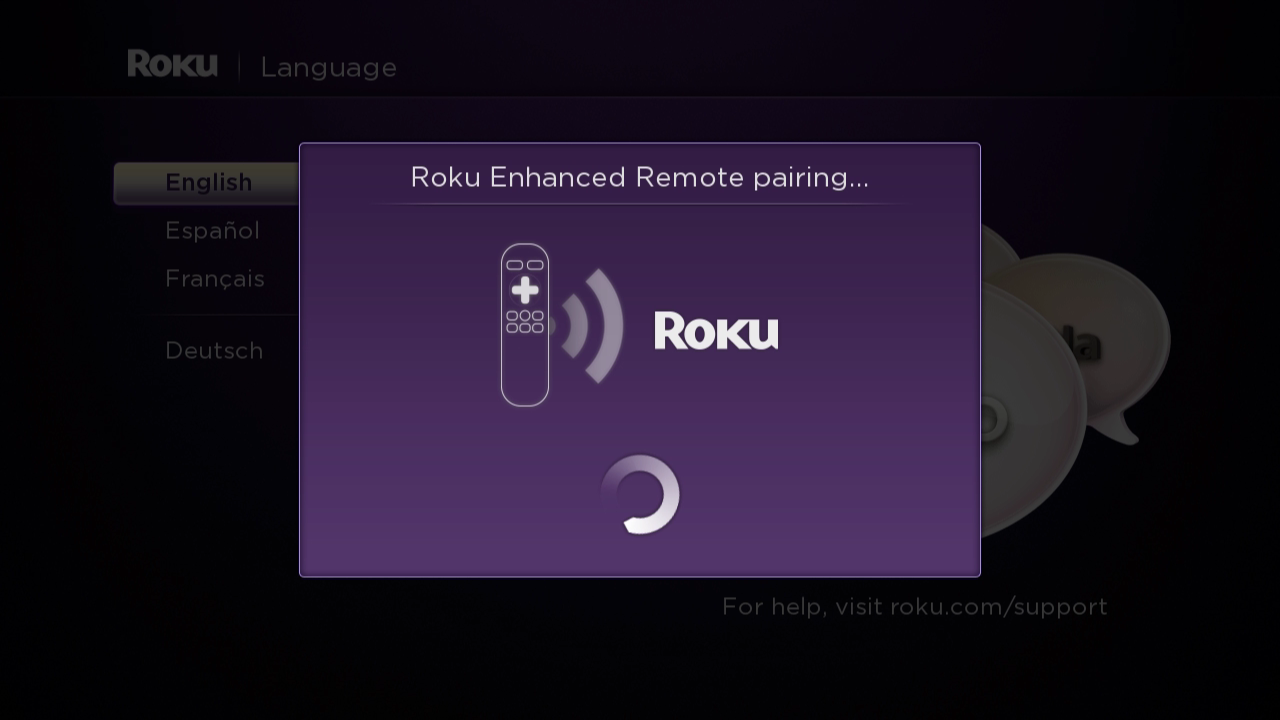 Remote found and pairing.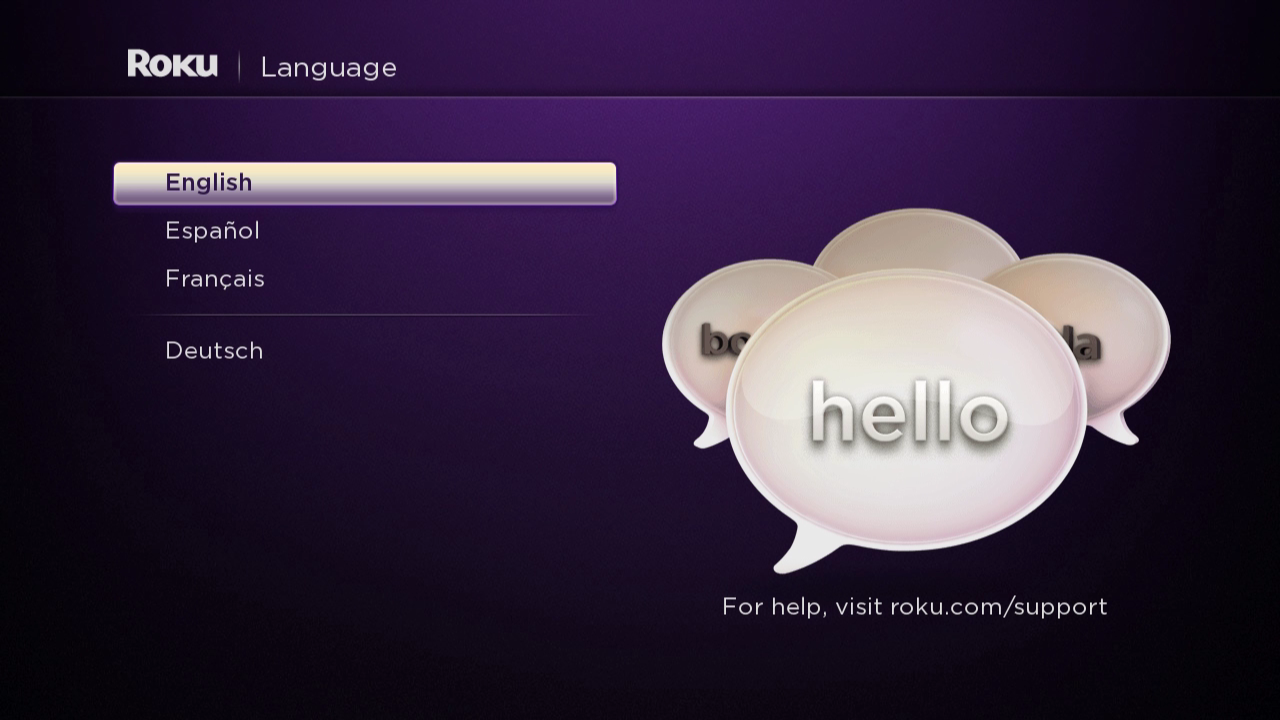 Select a language.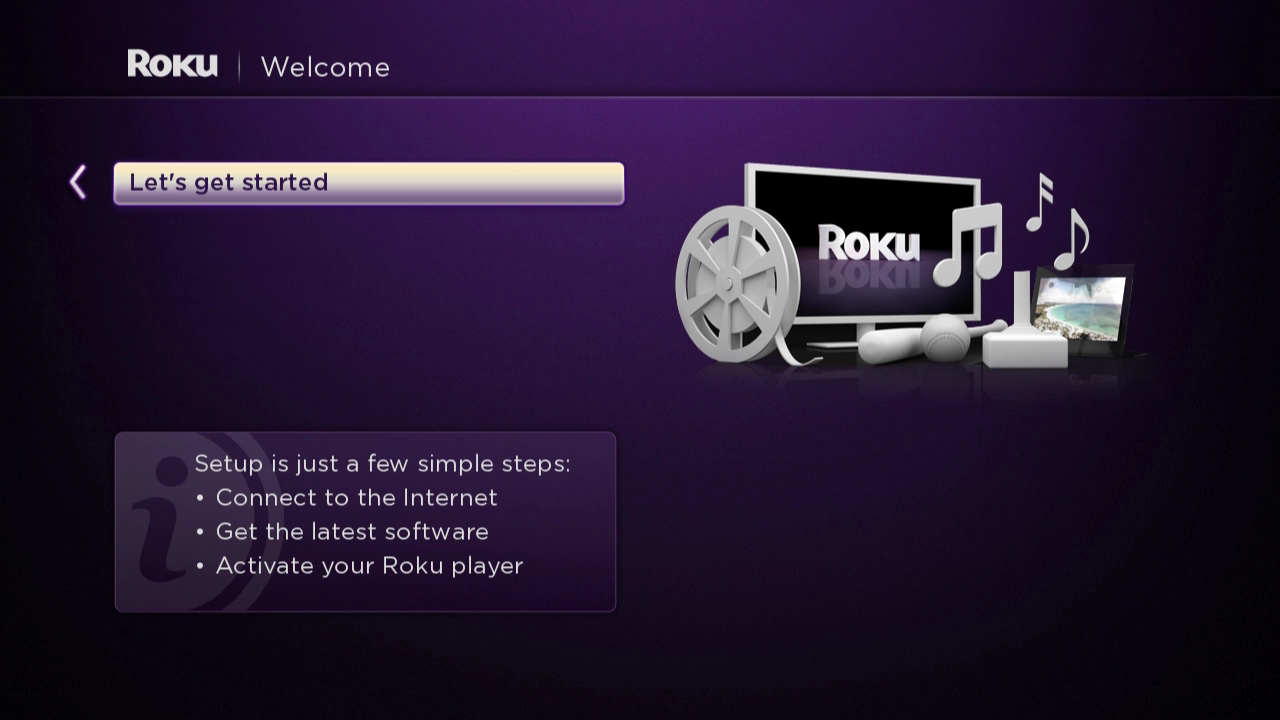 Click OK on the remote.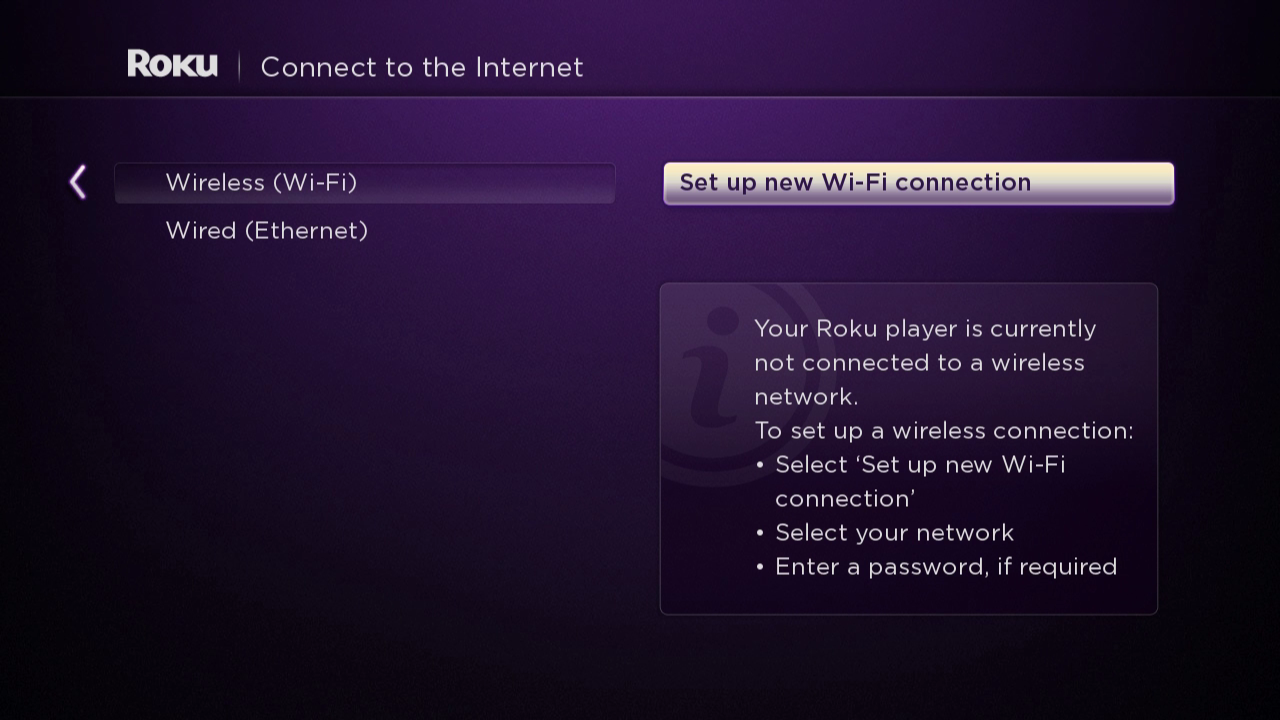 Connect to the network. Select Wireless or Wired network type.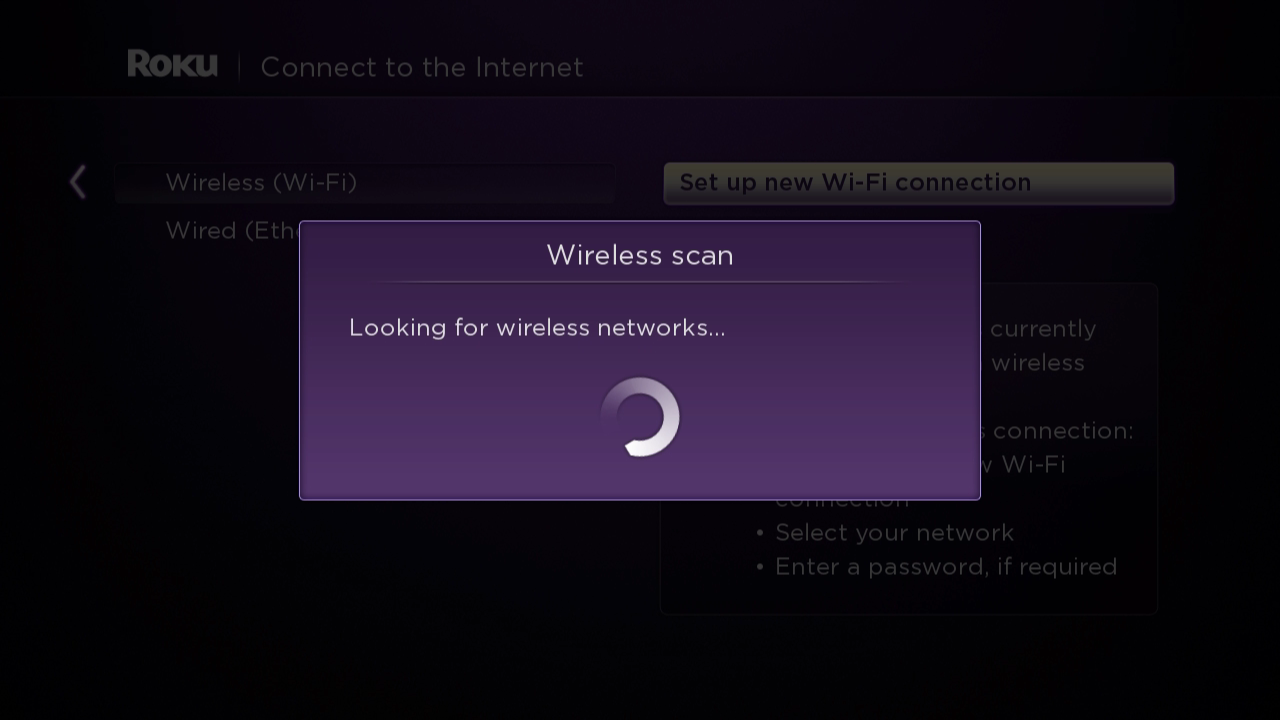 Looking for wireless networks nearby.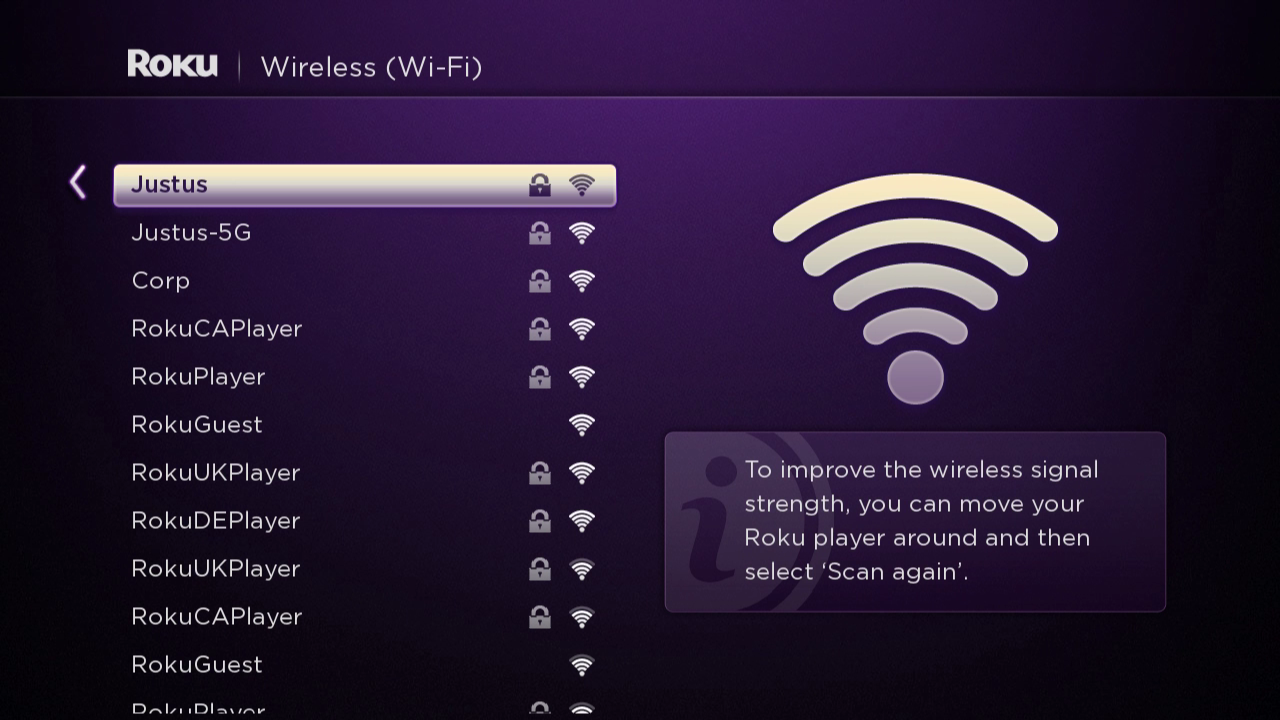 Select your wireless network name.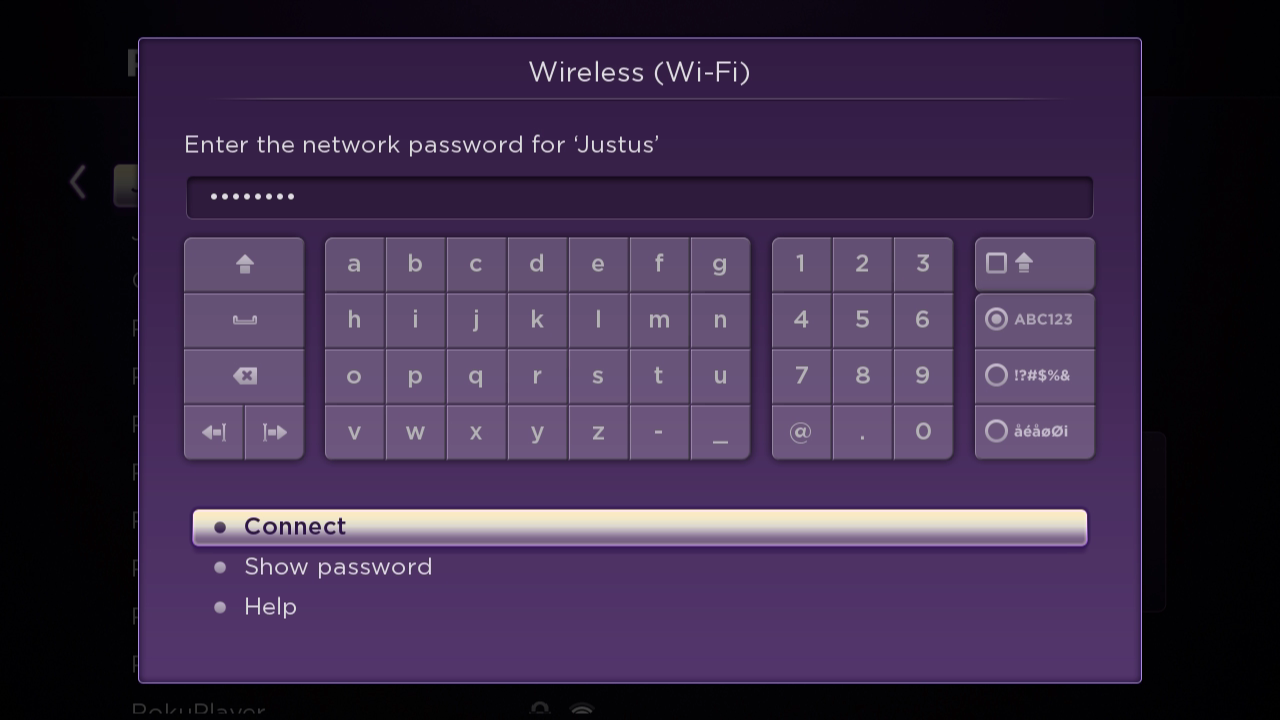 Enter your wireless password. Use Show password to see entered characters.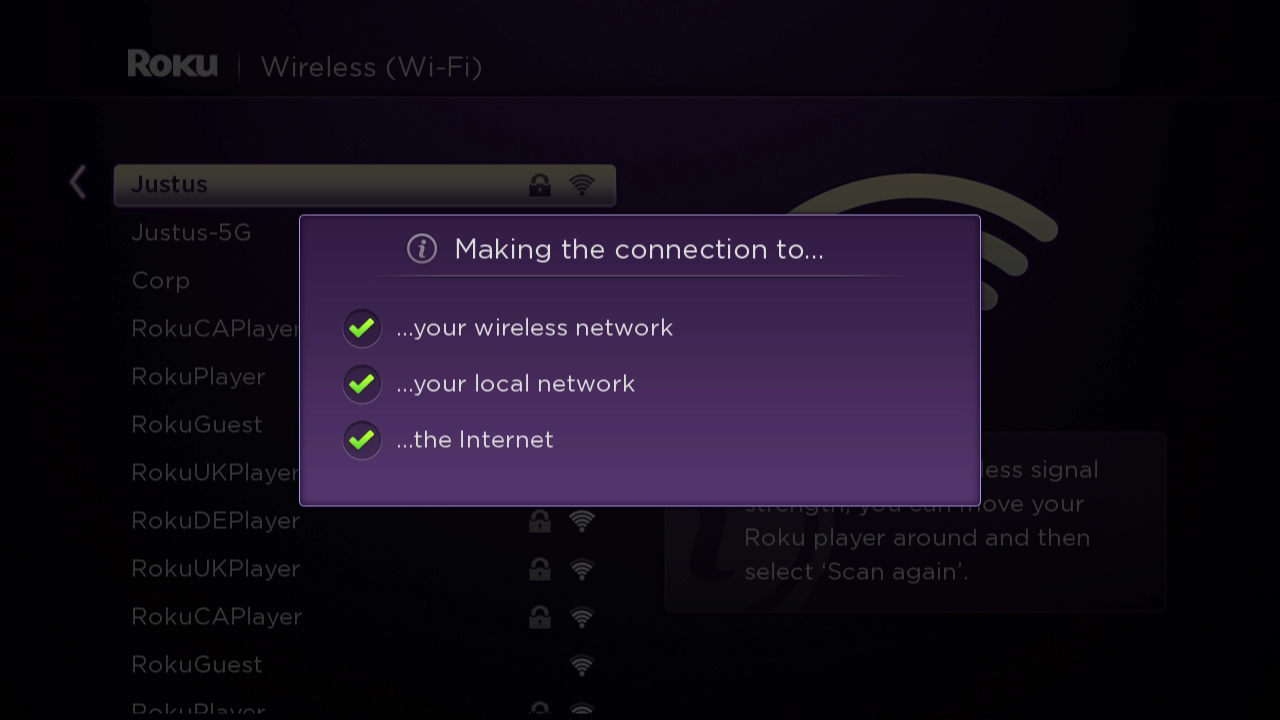 Look for green check marks. I see a red x: (click any for more details)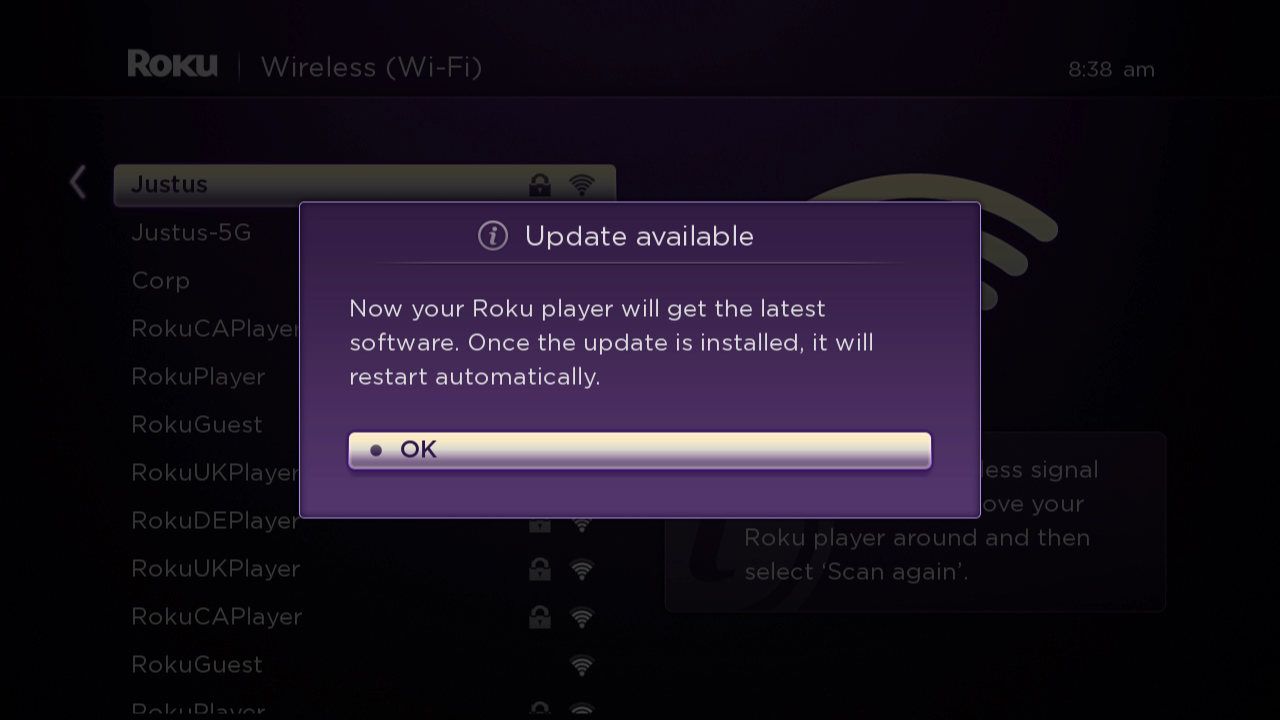 After first network connection, the Roku player will look for an available software update. If one is found, click OK on remote to continue.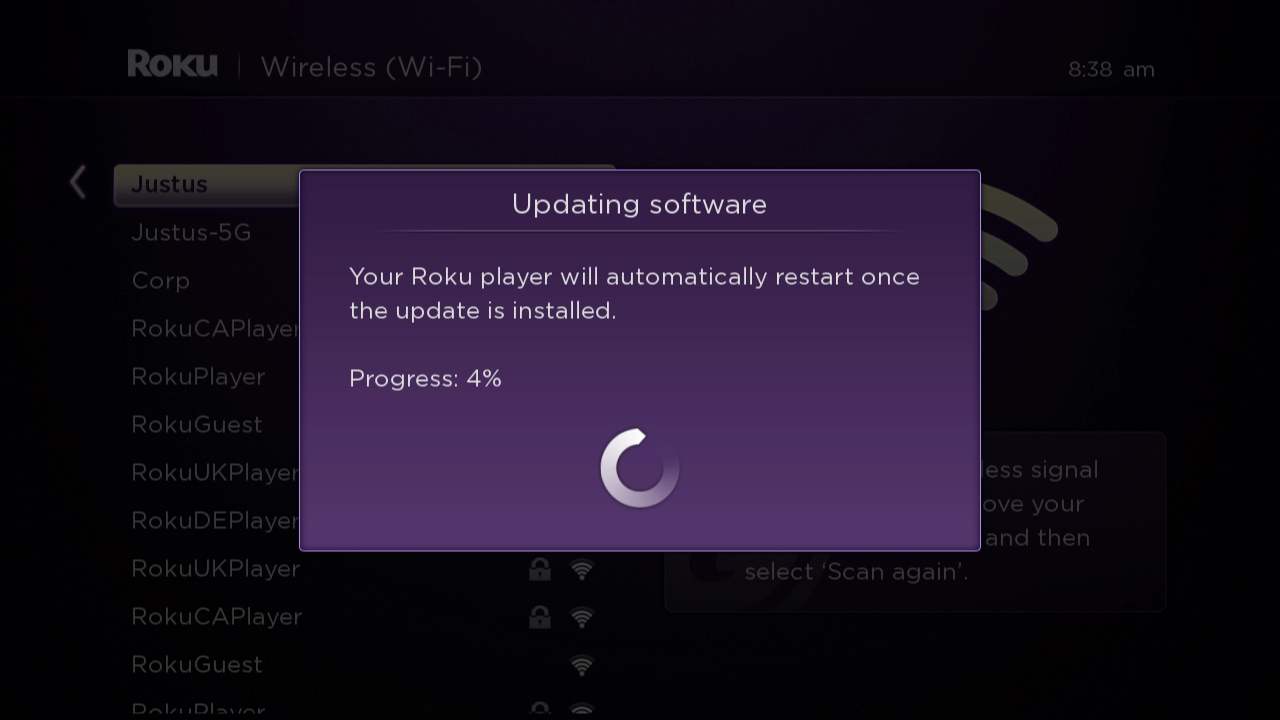 Software is downloading and will be automatically installed. The Roku player will restart after completion.
Use the provided code to link the Roku player. (sample code shown, do not use)